Nowhere to Hide is an immersive and uncompromising first-hand reflection of the resilience and fortitude of a male nurse working and raising his children in Jalawla, Iraq, an increasingly dangerous and inaccessible part of the world. Immediately after US troops left Iraq in 2011, director Zaradasht Ahmed gave Nori Sharif a camera and taught him how to use it, asking him to capture the reality of life in his community and the hospital where he worked. For the next five years Nori filmed life around him, but the population— including the majority of the hospital staff—flees when the Iraqi army pulls out in 2013 because of militant activity. Sharif is one of the few who remain. When the militias and the Islamic State advance on Jalawla in 2014 and finally take over the city, Sharif continues to film. However, he now faces a vital decision: stay and dedicate himself to treating those he vowed to help, or leave and protect his family—in the process becoming one of thousands of internally displaced people in Iraq. Learn more.
How to see Nowhere to Hide in a theater near you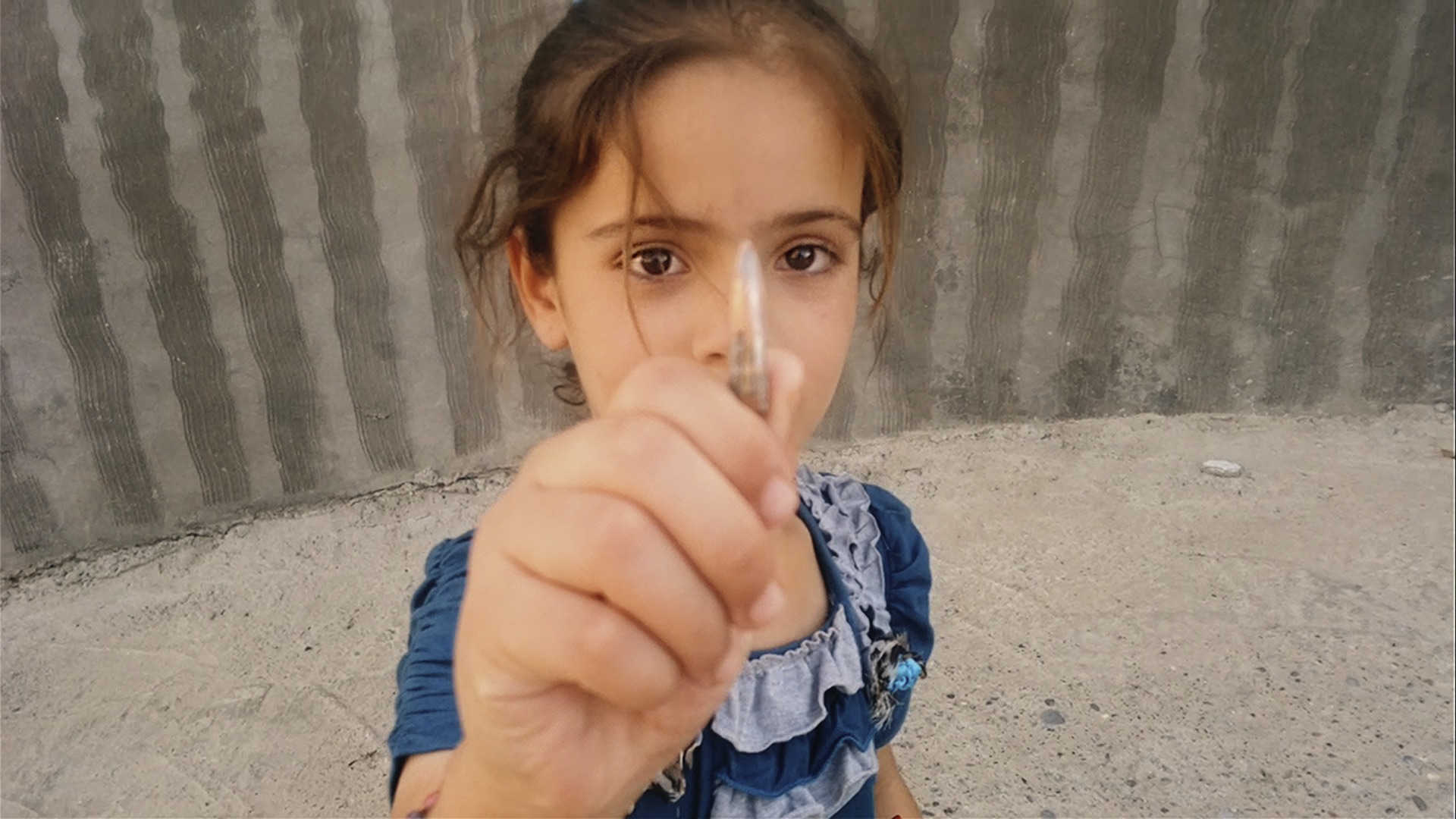 Fourteen Prestigious Awards (in order of receipt):
Best Feature Length Documentary - top prize at the film's World Premiere @ IDFA 2016, #1 documentary film festival in the world
IDFA Jury Statement: "There are those films, which are wonderful to see and there are films that the world needs to see. The film we choose is both of those things. The experience was immersive and left us deeply touched. The director respected the unique perspective that only the subject could have and in doing so he gave us an unprecedented window into the real life lasting consequence of war."
Audience Award, International Selection - Thessaloniki International Film Festival 2017
Best Film Award, International Competition - One World Film Festival 2017
Best Feature Length Documentary - Dokfilm, Norway 2017
Best Film Main Competition - Dok.international DokFest München 2017
Special Jury Award - Nordic/Docs 2017
Best Documentary - Berkshire International Film Festival 2017
Nestor Almendros Award - Human Rights Watch Film Festival 2017
Special Founders Prize For Citizen Journalism - Traverse City Film Festival 2017
Amanda Award – Best Documentary (equivalent to Oscar in Norway) 2017
Best Director, Zaradasht Ahmed - 5th FDEO Tangiers / Europe Orient Documentary Film Festival 2017
Audience Award - Twin Cities Arab Film Festival 2017
Best Documentary – Bergen International Film Festival 2017
SMart Award - Festival des Libertés, Belgium 2017
Audience Award - 44th Internationales Filmwochenende in Würzburg, Germany 2018
Best Feature Documentary - 2018 Social Impact Media Awards

Press
The 10 Best Movies of 2017 - New York Magazine/Vulture.com Nowhere to Hide made the list! Eight are narrative films. http://www.vulture.com/2017/12/the-10-best-movies-of-2017.html?utm_source=fb&utm_medium=s3&utm_campaign=sharebutton-t
New York Magazine has selected Nowhere to Hide as one of the best films of the year thus far. Of the 35 films selected 5 are docs.
4 Stars = Masterpiece "Nowhere to Hide' gives a gift: Making Iraq under the Islamic State no longer a faraway crisis." - Chief Film Critic Ann Hornaday, The Washington Post
"Nowhere to Hide is the most essential documentary of the year." - Chicago Reader
"Bracing doc 'Nowhere to Hide' puts you on the ground and on the run in war-torn Iraq... potently immersive… a deeply personal perspective of the volatility in Iraq over the years following the 2011 pullout of American troops. Rather than taking a more traditional documentary-filmmaking approach, Kurdish Norwegian director Zaradasht Ahmed shrewdly chose to hand his camera over to Sharif, a soulful, eloquent father of four whose firsthand interactions provide an affecting portrait of ordinary civilians caught in an endless crossfire between Islamic State and Shiite and Kurdish factions… offers an uneasy prognosis that is at once graphically gut-wrenching and doggedly life-affirming." - Los Angeles Times
"Maybe the most disturbing aspect of watching Nowhere to Hide, Zaradasht Ahmed's sickeningly gripping portrait of a male nurse in Iraq, is accepting how close we are to the point where empathy itself has become collateral damage... the resulting diary of perseverance and suffering has a raw immediacy that's both appropriate and involving." - Jeannette Catsoulis, The New York Times Critics' Pick
"...reveals the incredible power of the human spirit to find joy and dignity in even the most depraved situations. Nori and his children smile as much as, indeed probably more than, the typical well-off American family, even as they flee from one refugee shelter to the next to avoid shelling. Though they escape across a sweltering desert, they always find time to smile, laugh, and even dance. More than anything, Nowhere to Hide is a stirring reminder that millions of innocent Iraqi people have had their chance at a stable, secure life snatched away by the blundering chaos of the fighting. Their plight must not be forgotten." - Film-Forward
"Sharif's compassionate and poetic documentation, told with unflinching honesty, presents a humanistic portrait of a troubled people very different from the news images broadcast around the world in the last few decades." - Modern Times
"Should be required viewing for anyone with an opinion about the refugee crisis." - Screen Daily
"Zaradascht Ahmed's 'Nowhere to Hide' Takes Top Prize at IDFA… An insider's account of the hellish aftermath of the Iraq war charts the path to today's unsettled world." - Damon Wise, Variety
"Shattered bodies prove easier to fix than broken countries in Zaradascht Ahmed's Nowhere to Hide, a first-person immersion in four turbulent years in the life of an Iraqi medic." - The Hollywood Reporter
More Press
Credits
Director/Cinematographer/Writer: Zaradasht Ahmed
Producer: Mette Cheng Munthe-Kass for Ten Thousand Images - Norway
Co-Producers: Mataray Film – Sweden, Pasaremos AS – Norway
Additional Cinematography: Nori Sharif Editor: Eva Hillström Music: Ciwan Harco, Gaute Barlindhaug
2016, Norway/Sweden, 86 min, in Arabic with subtitles