Yi Yeting is struggling to survive occupational leukemia, while helping other workers in similar situations, poisoned by benzene and n-hexane. He brings his fight against benzene from his hospital room, where he helps other workers, to Silicon Valley and the international stage. Against huge odds Yi directly confronts corporate and government interests, while empowering and inspiring the people around him.
COMPLICIT explores global brands' social responsibly and consumers' role in influencing working standards worldwide, while offering an in-depth look into love, family, Chinese culture, and the people sacrificing everything to make a difference.
COMPLICIT was filmed over three years in China's electronics zones, Shenzen and Guangzhou with lush cinematography and unique access. The film takes an audience on an 8000-mile journey to the world's electronics factory floors, revealing the situations under which China's youth population shifted by the millions in search of a better life. More about the film here.
How to see COMPLICIT in a theater near you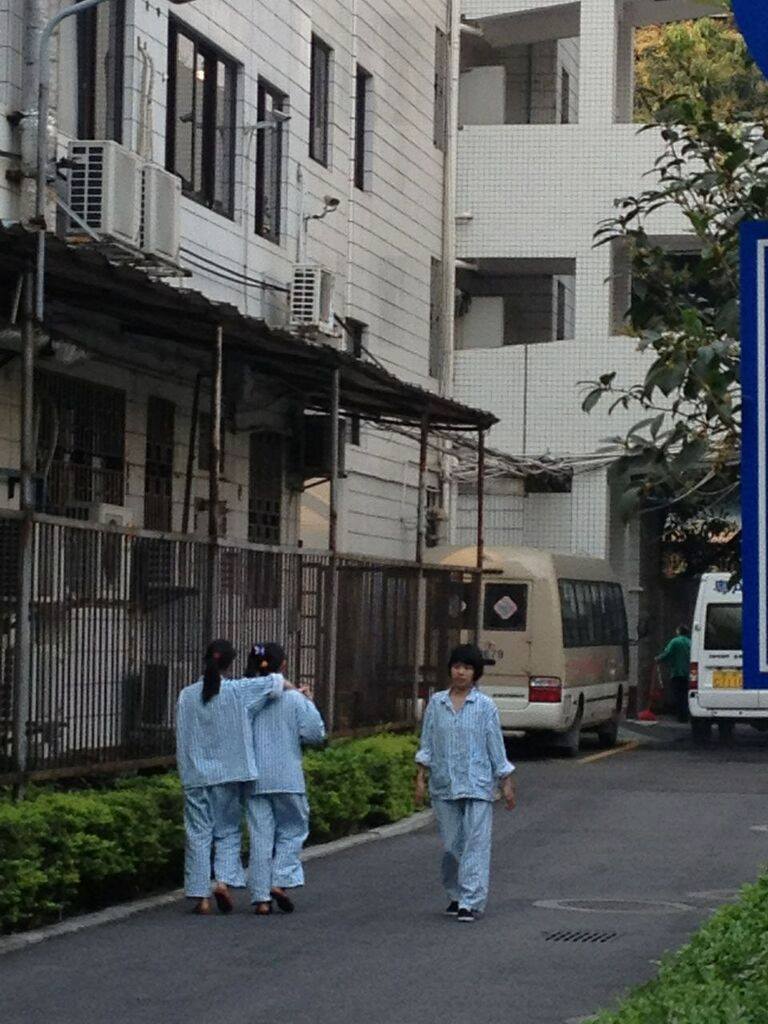 Press
"COMPLICIT is a harrowing and powerful documentary that may be set in fast developing China, but it raises an ethical question that we should all consider: From the smartphones we swipe to the Fitbits we wear, what really happens along the supply chain? Directors Heather White and Lynn Zhang make audiences face the uncomfortable truth that there is a devastating human cost to the conveniences we enjoy on a daily basis." - THE REEL SCORE 10/10
"A shattering comment on inequality and the forces that work to maintain the unjust status-quo." - Film Doo
"...forces one to ponder how much a life is truly worth in our profit obsessed world." - The Platform UK, **** 4 out of 5 stars
"COMPLICIT reveals the human costs of global outsourcing while highlighting the choices made by a group of inspired activists seeking change." - The Globe and Mail Metro Ontario
"A Shocking Film On Global Outsourcing Featured At Human Rights Watch Film Festival" - Faze
"COMPLICIT is an important documentary that brings important insight to an urgent global problem... I believe consumers will want to know the people suffering behind their devices" - Manuelle Pernod, Swiss Radio TV presenter who moderated the FIFDH festival panel.
"A fantastic film!" - Maya Wang, Asia Division, Human Rights Watch
"A powerful and important film at FIFDH!" - Daphné Rozat, Head of Documentary Programming
Credits
Director/Producer: Heather White and Lynn Zhang
Executive Producers: Diana Holtzberg, Dal Lamagna, Dale Rodrigues
Associate Producers: Xin Liu, Bing Wang, Kath Delaney, Erik Johnson, Maria Snyder, Greg Hemmings, Steve Foster, Dwayne Menezes, Danielle Turkov, Stephanie von Stein
Cinematography: Sun Shaoguang Editor/Screenwriter: Christopher Seward Music: Freddie Bryant
2017, USA/China, 88 min, in Mandarin & English.
Funders: Fondation Alter Cine, WMM Women Make Movies, New York State Council for the Arts, BritDoc, NYWIFT, Think-Film Impact Production, Bertha Foundation